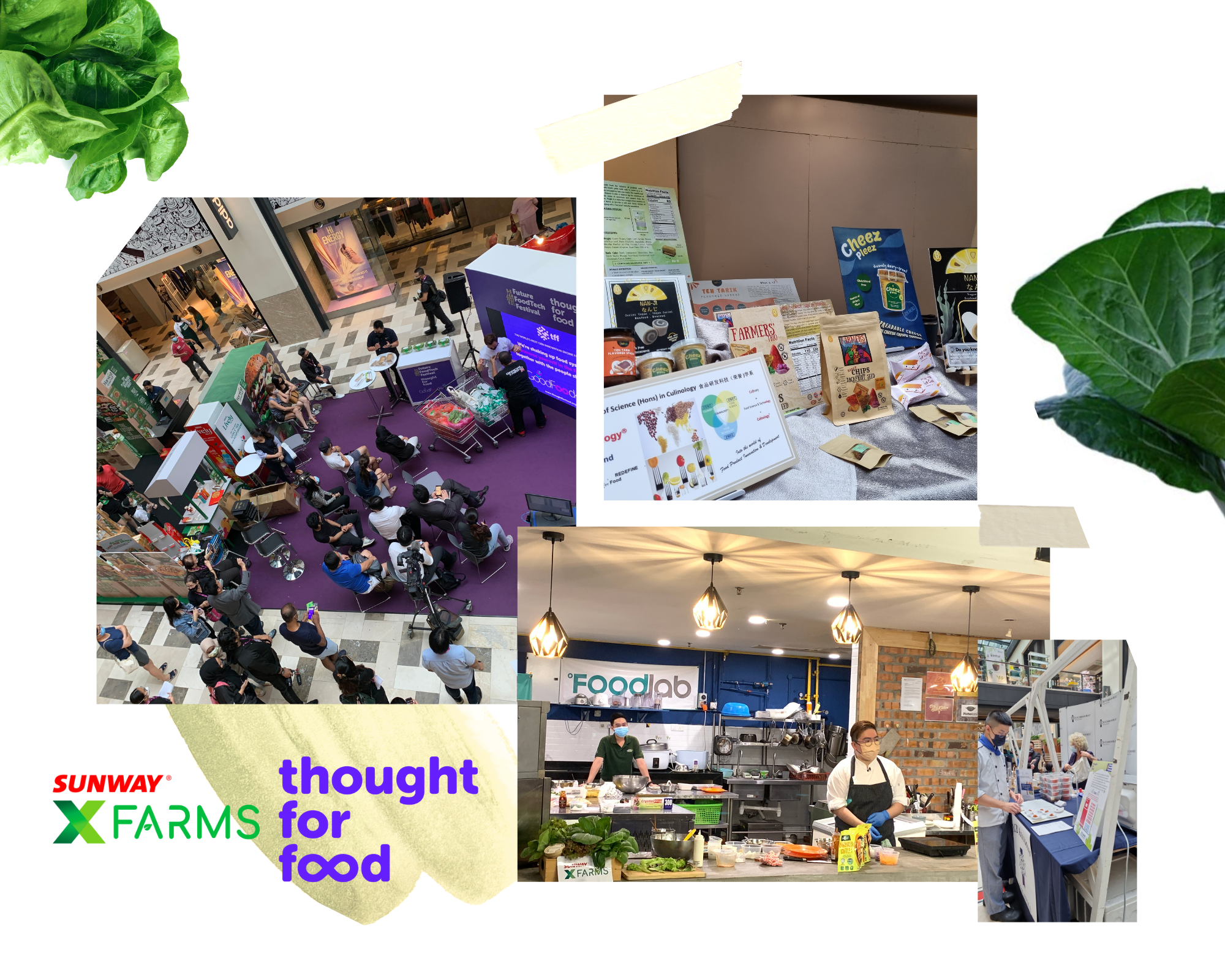 The year 2022 started off in high spirits and excitement as we supported Thought For Food (TFF) Southeast Asia Regional Hub to launch the first-of-its-kind Future Foodtech Festival. A hybrid event held from 7-9 January 2022 saw Agri-food companies and organisations of all shapes and sizes come out to support the event through FoodTalk sessions, food stalls, cooking shows and fun activities. If you were at Publika KL over that weekend you surely wouldn't have missed it. Plant-based burgers have never tasted better!
It's been close to two years since we first met Christine Gould, CEO and Founder of Thought For Food to exchange thoughts around Malaysia being the regional hub for TFF Southeast Asia. We all agreed that Malaysia, being a import-dependent country was facing a serious food security issue but has the right ingredients to discover and nurture agri-food innovations.
At Sunway, sustainability goals are at the core of every business. It's also a key reason why Sunway XFarms was launched to address food security in Malaysia. We transform under-utilised spaces into smart farms, bringing fresh, safe and tasty food which are close to communities, increasing food nutrition while reducing carbon footprint and food miles.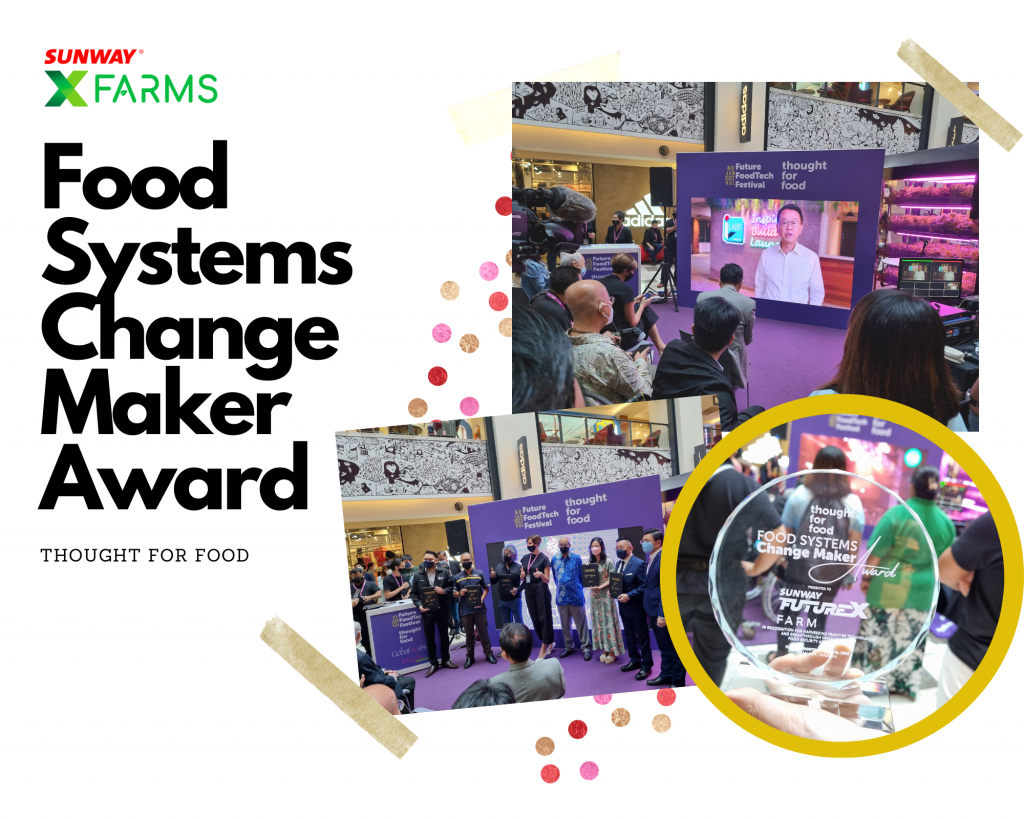 We're so glad that our efforts have been recognised by the likes of TFF, who works with more than 60,000 next-generation agri-food leaders from over 175 countries, supporting them to scale businesses which build sustainable, inclusive and resilient food systems. Yay!
It's undeniable that there are still so many gaps and challenges which require new startups, corporates and organisations to step in and make the change but with every new innovation, it starts from a spark! Huge applause to TFF for creating this platform to bring together multiple stakeholders in our ecosystem to address this common goal. We look forward to collaborating closely with TFF to inspire, educate, empower and innovate our region's food systems!