Despite a challenging year in the midst of the pandemic, it has been a fruitful year for us at the farm as we managed to organize 10 community and corporate workshops this past year, both physically and virtually to educate the community about growing their own food at home as well as turning waste into gold through composting. More than 500 participants were trained.
What's the driving force behind these workshops?
We have now reached an era that climate change is an urgent agenda to address before it is too late. While we cannot turn back time, we can make peace with nature by making small steps to save our planet. We hope that through these workshops, we are able to encourage everyone to take small steps in their daily life in order to save our planet and live sustainably for generations to come. Also in the world of pandemic, we hope to bring some joy and positivity to the people and encourage them to start a healthy hobby at home such as growing their own food, making healthy recipes and turning food waste into compost.
What was the feedback from the participants?
Many of the participants did not have any prior background on farming/composting but they managed to put what they have learnt during the workshop into practice. Below are some inspiring stories and testimonials from them =)
Frederick, participant of Grow Your Own Food Workshop
"The workshop stirred curiosity and interest in an area not common/forgotten in suburban communities. My wife and I enjoyed hearing from all the speakers, the sharing of personal experiences from them are most memorable. Since then, my wife and I took a level higher on the hydroponics, now we have 4×8 pots hydroponic (kratky system) at home, waiting to harvest our first batch in 2-3 weeks time."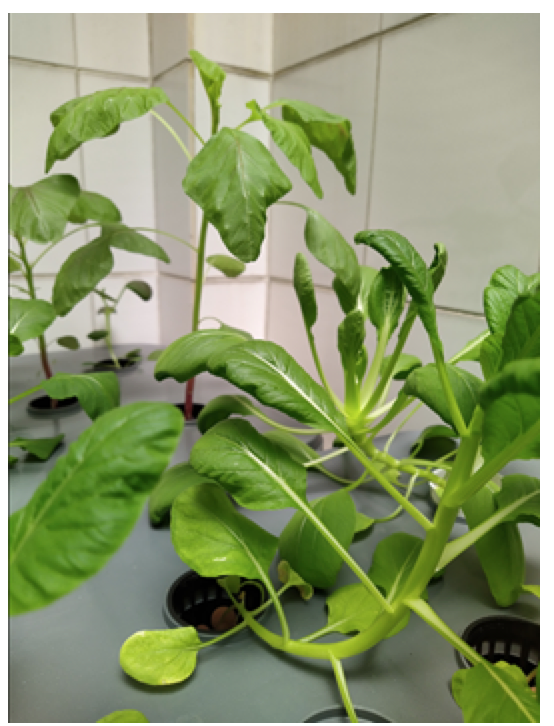 Kelvin, participant of Zero Waste Workshop
"It was an insightful workshop that taught me new things I didn't know and reinforced old knowledge about zero waste and composting. I am now more aware when I'm ordering food, remember not to request plastic cutleries and I am reorganizing spaces to fit in a compost bag in my apartment."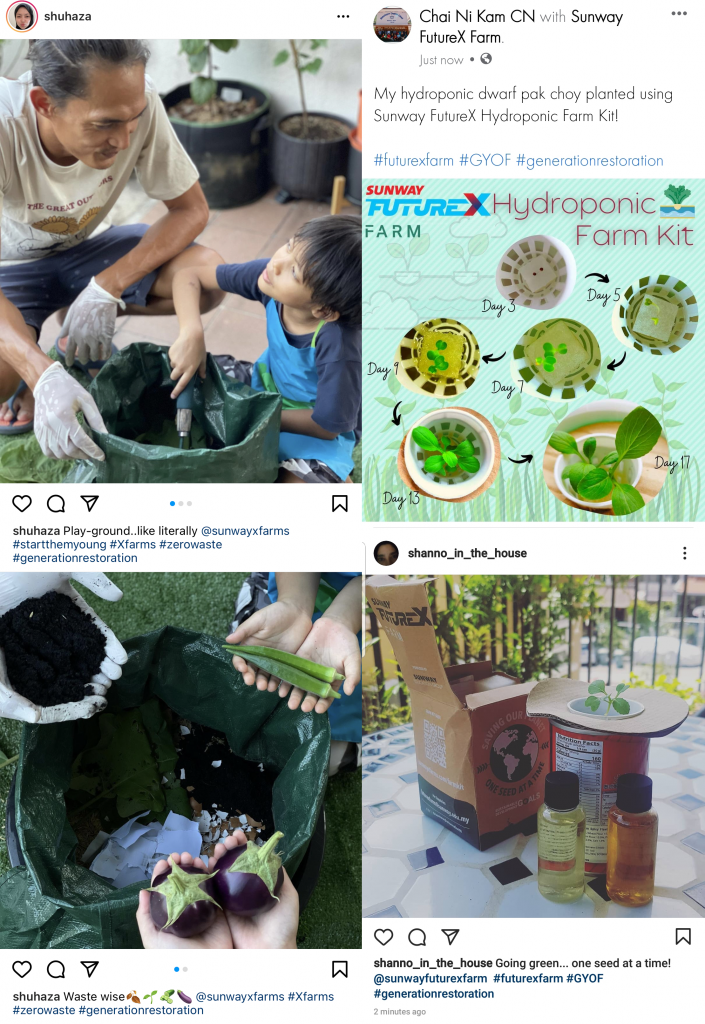 What did we personally learn from the process of organizing these workshops?
It is very encouraging for organizers like us to see the eagerness from the participants to learn about each topic covered during the workshop and willing to make a change to save our mother earth. We were really impressed by the popular response and how receptive the public was to uncommon green workshops like these. Several of them have also continued to text us after the workshop about their progress of using the farm kit and troubleshooting with us to get the right growing technique. Some participants even went on to purchase a larger farm kit to grow more food at home. It was all this positive feedback that motivated us to continue organizing workshops like these for the public to create more impact in the future.
What are our future plans?
We will continue to host mainly the two workshops: Grow Your Own Food at Home & Zero Waste @ Home in the coming year, both physically and virtually. Check out more details about our hydroponic workshops
For corporate workshop enquiries, you may write to us directly at xfarms@sunway.com.my.
Together, we can make a difference to save our planet!