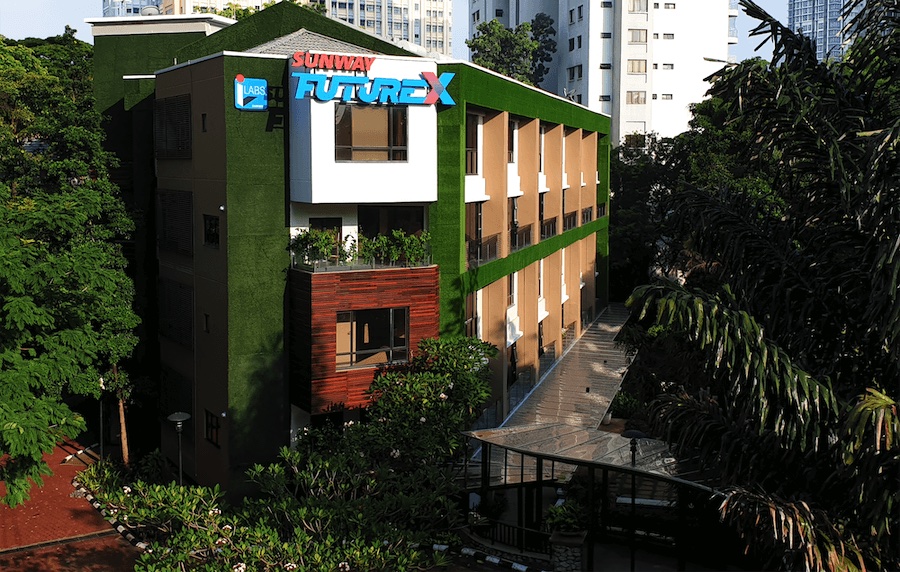 Led by Sunway Innovation Labs (Sunway iLabs), Sunway XFarms is the first of its kind in the country, and will serve as a skills-building hub for urban farming professionals, tech companies, researchers and young talents to collaborate and to create transformative solutions focusing on food and agritech. This comes as part of its initiative into agritech.
Sunway FutureX, located in Sunway City Kuala Lumpur, will have three pillars, XFarms which is an indoor and outdoor smart farming area, FutureX Talent which is a research and development centre, and FutureX Campus, a training and collaborative space which includes a cafe.
"XFarms will focus on the delivery of four key objectives – Nourish, Educate, Empower and Innovate. Bringing together a wide pool of expertise and resources from ecosystem players, Sunway XFarms will aim to create decentralised urban farms to serve local communities, and to address supply chain challenges and distance between farm to fork. We hope to venture and build new innovations, which will contribute to improved long term food security and sustainability in our nation," said Matt Van Leeuwen, Sunway Group Chief Innovation Officer and Sunway iLabs Director.
"One of our first partners will be Sunway Property. We aim to nourish our communities with the fresh produce grown at our farms and educate them about sustainable living and urban farming. We hope to sow the seeds of inspiration and ultimately empower homeowners to grow their own food. This will be a model for Sunway Property to replicate throughout their cities in Malaysia, and allows us to scale up quickly," he added.
XFarms will also partner with Thought For Food (TFF), a global non-profit organisation dedicated to entrepreneurial innovation for food and agriculture.
"We are thrilled to be partnering with XFarms to develop urban farming in Malaysia and across the region. We see many exciting opportunities to collaborate with Sunway iLabs to provide a sandbox for startups from our global TFF innovation platform to carry out pilot projects and test out their solutions to fit the local market needs," said Christine Gould, Thought For Food's Chief Executive Officer.
According to reports, Malaysia imports most of its food from countries such as China, India, Thailand, Indonesia and New Zealand, and only has about eight percent of agricultural land for agro-food production. Malaysia's food import bill has grown significantly over the last two decades and exceeded RM 52 billion in 2018.
Research shows that imported food loses an alarming amount of nutrients during processing, packaging and transportation before it reaches consumers. In addition, traditional farming methods and the existing logistics involved in the supply chain contribute in a big way to the carbon footprint. With the world experiencing unprecedented challenges amid the global Covid-19 pandemic, the threat to food security has increased.
This article first appeared in BusinessToday