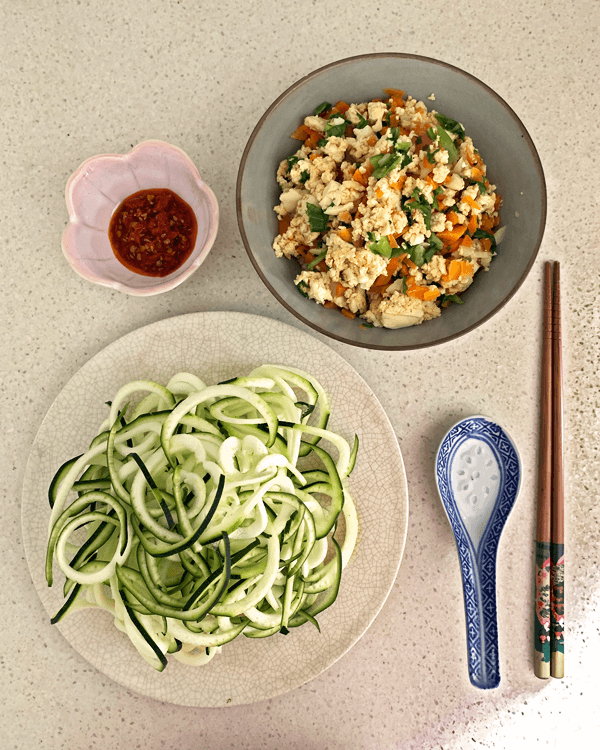 Plant-based recipes don't have to be foreign and boring. Try swapping mince meat with minced tofu this meatless Monday and be surprised at how tasty and familiar your dishes can be!
Ingredients
2

packs

firm tofu

1

large carrot

2

lettuce heads

4

cloves

garlic

1

medium red onion

1

large green courgette

2

tbsp

oyster sauce

2

tbsp

soy sauce

1

tbsp

brown sugar

1/2

tsp

five-spice mix

1

tsp

white pepper
Instructions
Slice garlic, onion and carrots into strips.

Stir fry the above ingredients in 2 tablespoons of oil for 1-2 minutes. 

Add in the tofu and mince it in the pan. Fry for another 3-4 minutes.

Add soy sauce, oyster sauce, sugar and pepper. Mix thoroughly and leave to simmer for another 4 minutes.  

For the courgette, use a vegetable spiralizer to create courgette noodles. 

Serve the noodles raw in a bowl topped with warm mince tofu sauce. Enjoy!