Did you know that Astro has more than 7.74 million TV subscribers in Malaysia? That's approximately a quarter of our total population! Every month Astro auto-debits money from our account so that we can watch our favourate movies, tv shows and sports 365 days without disruption. Familiar with that concept?
This monthly auto-debit subscription which provides us benefits and rewards in return is something we offer to our Growners here at XFarms too. From as low as RM 105 a month, we provide our Growners a bag of pesticide-free, same day harvest vegetables every week so that they dont have to worry about rushing to the supermarkets or running out of fresh food at home.
Let's look at why you can also consider ditching the supermarket aisles for farm fresh vegetables through a subscription plan with us:
1. Guaranteed food supply
Subscription plans provides peace-of-mind and convenience to customers who are looking for short to long term guaranteed food supply. Subscribers, whom we nickname "Growners" can book their veggie supplies ahead of time from us by opting for a monthly or annual subscription plan on our website.
At XFarms, we know our Growners by name which means that we take extra care to carefully harvest and do quality checks for you so you are guaranteed with nothing but the freshest and tastiest veggies. Pick-up or delivery options are available for those living in kland valley so no hassle needing to rush to the supermarkets or or stress seeing an empty fridge!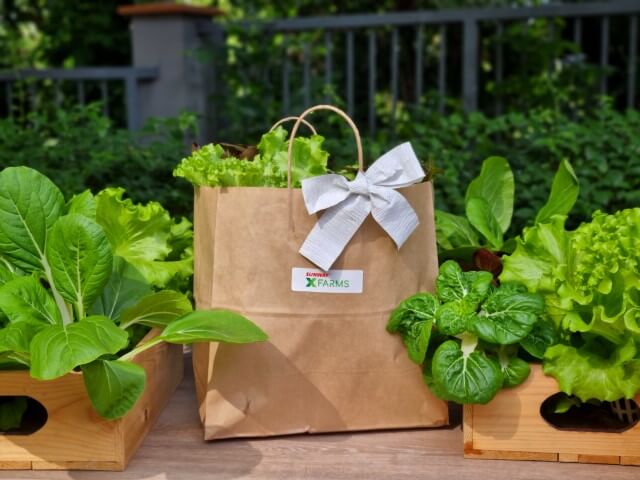 Min. 750gms per bag each week filled with a variety of fresh leafy greens
2. On-demand nutritous veggies.
On-demand veggies simply means that we only plant and harvest vegetables when there is an order made. That's good news for you because our farm's vegetables dont sit on retail shelves or are pre-harvested way in advance before you get it.
Not many are aware that vegetables loses nutrients once they have been harvested. For example, spinach can lose 80-90% of vitamin C within 24 hours after harvesting as plants undergo higher rates of respiration when it is separated from their roots, resulting in moisture loss and nutrient degradation. Vitamin C is carried by water and can be lost quickly through heat, oxygen and light exposure. So get your veggies as fresh as possible!
3. Cashless payments
Touching less dirty money is definitely a more sanitary way to go! Not to mention it also saves you time lining up at the ATM machines. With an auto-debit subscription account at XFarms , you get notified every time money is deducted from your credit card monthly (or annually) and you'll receive a payment receipt via email for record purposes. Also, you can log into your account on our website to view pass payments at any time. We are very strict about our customer data and privacy policies so be asssured you are well taken care of.
4. Sustainable farming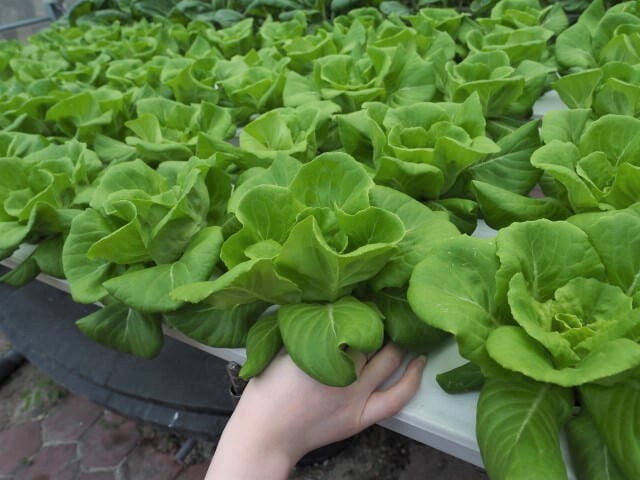 Farm fresh lettuce from XFarm
The traditional farmers have always relied on the middleman to buy their produce in large bulk quantities. These middlemen are sometimes late to arrive or have very strict requirements when accepting produce, depending on the type of customers they distribute to. This situation often leaves farmers at the mercy of middleman pricing, fluctuating demands and unreasonable product beauty standards (who said carrots can't be round?).
When farmers are able to sell their produce directly to consumers who are willing to commit to a reccuring subscription plan, this enables farmers like us to plan our planting schedules more accurately and resources to focus on growing the best quality produce on time without worrying too much on the demand side. Do support sustainable farming for our future!
Ultimately we see vegetable subscriptions as a great way forward and a win-win for both the farmers and consumers. Together we can make a positive change to impact our family's health and nation's food security.