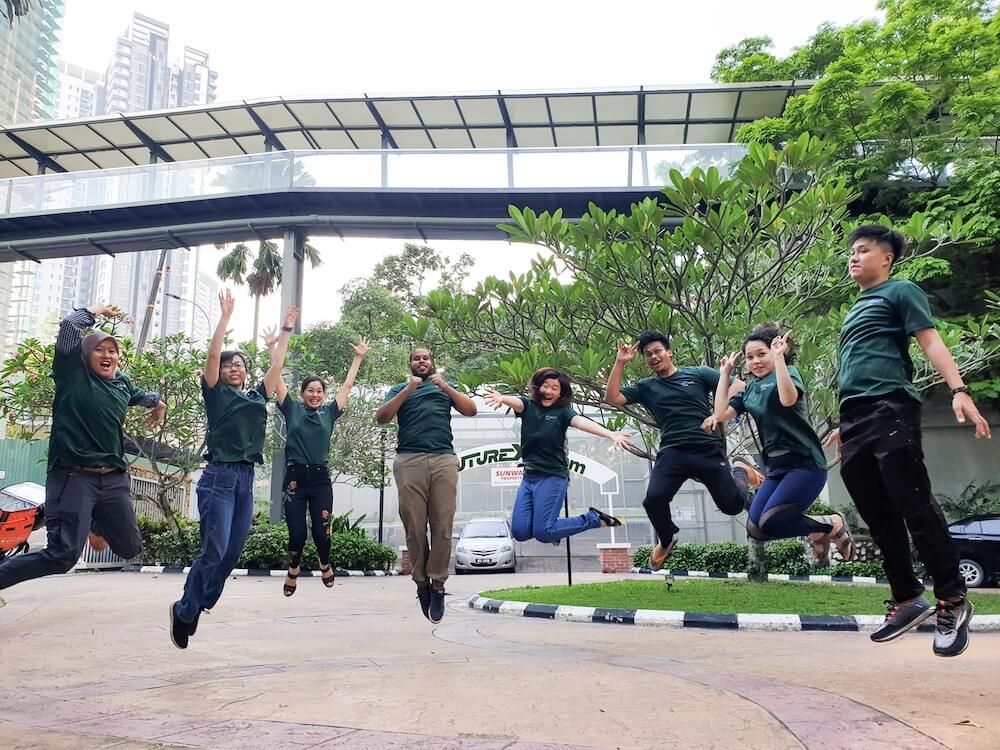 Talent at the heart of our business; this belief and commitment towards talent development runs deep in Sunway and especially so at Sunway XFarms. When we first started our journey to build and operate urban farms to provide fresh pesticide-free food to our communities, the need for technology implementation and innovation was clear, but the need for young talent, passionate about changing the future of Malaysia's food security was even clearer.
Rather than rely purely on farm volunteers (and we are so grateful for everyone who has come and volunteered with us), we wanted to create a structure and framework which would allow us to deliver value and purpose to those who came to support our farms. When we first announced the launch of the agrifood apprentice programme, the response from students nationwide was overwhelming. So many young people were hungry to bring change to their communities through urban farming and technology.
Amongst our apprentice were international students from Kenya, Japan, China and Mauritius who are currently studying in Malaysia; and some of them are local Malaysians but studying at foreign universities but due to the pandemic were not able to travel abroad and hence the desire to upskill while they carry on their online studies. The diversity that we had and the beauty of mixed cultures was really the additional bonus we didn't foresee when we first planned out the programme.
For junior apprenticeship, we require participants to commit a minimum of 4 hours a week for a duration of 3 months. Each week the apprentices are mentored by leaders and get to experience a variety of tasks and learning through hands-on duties, educational workshops, group project-based learning and more. Some took the extra time to support the core XFarms team and tried their hand at food styling and photography, building compost huts as well as plant health research.
We've since shed tears and celebrated the graduation of two junior apprentice cohorts. We cannot be prouder to see them graduate and listen to their dreams and ambitions. We know that whatever they set their heart to do next and wherever they may be, they will surely be impacting lives as they have in ours.