Smart farms are a great way to increase farm productivity while reducing repetitive tasks for agronomists. It helps us in sustainable development by letting us decrease water usage up to 90%, reduce farm wastage by keeping crops in tiptop shape, and digitize data automatically rather than using pen and paper. At Sunway XFarms we use technology to circulate and recycle water, automate and balance nutrients, EC and pH for our water, and keep track of plant health. Our tech and agronomist team work hand in hand to improve work conditions and efficiency in their labour-intensive line of work. By having sensors to alert our agronomists when crops are in need of attention, they have time to focus on other areas of their work while the plants are monitored by smart tech instead.
From the 13th to 15th of January, BMW hosted a Next Gen pop up event exploring sustainability in electric cars. A presentation introducing their new vehicles explained the steps taken to a greener production, from the base materials to the technology. Sustainability isn't limited to actions for a better earth, but extends to actions that help the community as well. In a staff session, it was revealed by Heidy Quah, founder of Refuge of the Refugees, that BMW had been partnering with their NGO to provide vehicles for logistic purposes from the first lockdown, and have been consistent in their aid ever since.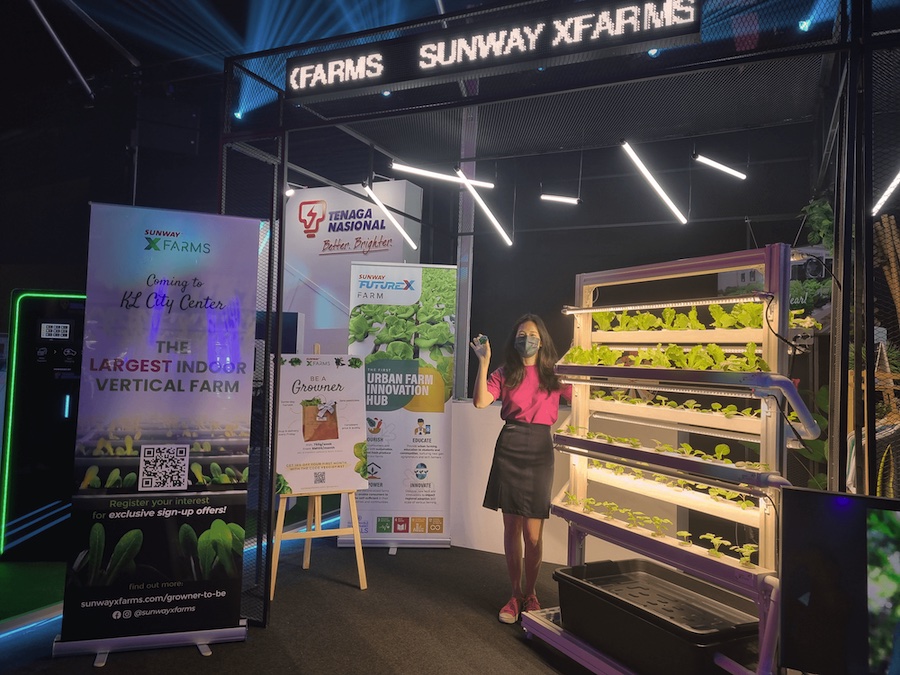 Sunway XFarms was extended the incredible opportunity to join as one of their featured partners taking active steps to approach sustainable development goals. There we met many attendees who were surprised that you could grow plants and vegetables with just water, so just to reiterate– yes you can! A good number of visitors were interested in growing their own food at home as well, if not already doing so; some started during the pandemic, and some have always enjoyed gardening. One had even expressed her interest in building her own aquaponic farm, as she had reared fish as well as gardened at home.
It was wonderful to see people working towards food security within their own homes! We do have hydroponic kits for house use available, both indoors and outdoors. The outdoor kits are fine for balconies and car porches. If you're interested in viewing our catalogue, do let us know!
Don't forget to check out our urban farming and hydroponic farming workshops!