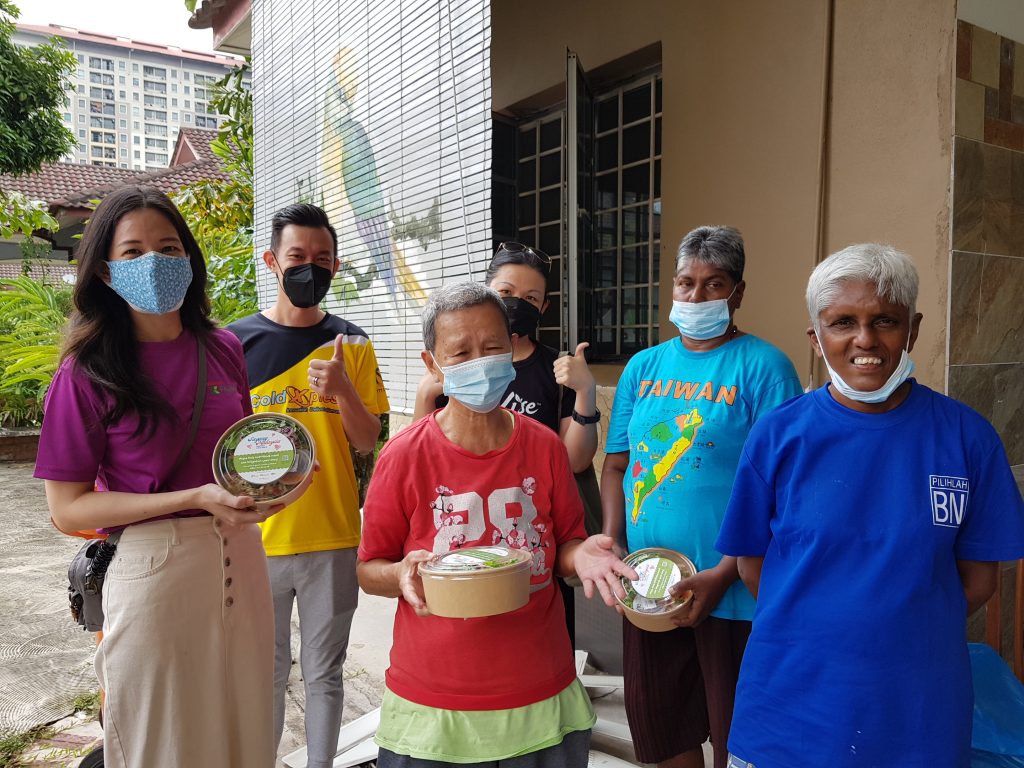 Throughout the month of September we got to distribute the SayangMalaysia healthy care packs thanks to your kindness and generosity, and we couldn't be more grateful.
Although there were some hiccups along the way, we managed to distribute 852 care packs to 11 different communities, including home caretakers, orphans, old folks, B40 families as well as refugees.
XFarms would prepare our harvest, and each morning of distribution our partner Wise Crafters would be preparing the meals and packaging before they were distributed for lunch.
It was a very humbling experience as well to see the hard work that the principles and caretakers put in each day to look after these communities; and while the act of distributing these care packs is considered a blessing, the reverse holds true for allowing us into their space, and opening our eyes.
Due to the pandemic most of them were dropped off for the safety of the staff and residents. However one of the homes did allow us to visit and help distribute the packs, and showed us their vegetable garden as well! Although we could only stay for a short while, it was a very peaceful moment in time, and everyone's smiles were truly heartwarming.
We are looking to find other ways in which we can help these communities, and will continue to do our part in lending a hand to those who may need it.
Thank you once again to everyone, we couldn't have done it without you!
Let's continue to take care of each other where we can!