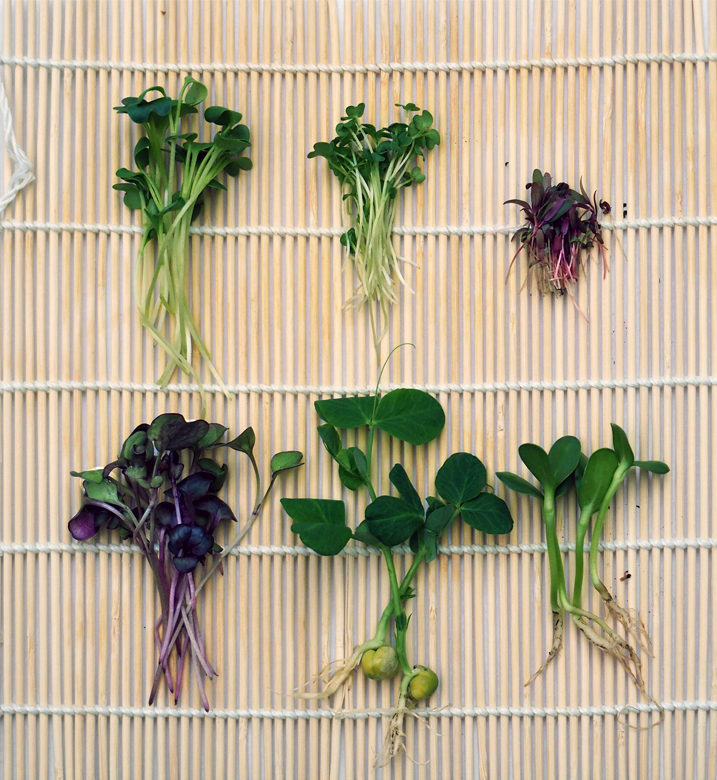 Microgreens are an increasingly popular mini produce that you can find in restaurants and sometimes grocery stores. These tiny vegetables range from 2.5-7cm tall. Although they are much smaller than our regular produce, don't be fooled as these tiny greens are up to x40 times more nutritious than their mature counterparts!
They are easily added to any dish to not only boost the nutrition, but add extra flavour and visual appeal. You may be able to find these baby greens garnished onto your restaurant orders such pizzas and soups, or served as a mini but highly nutritious salad.
Because they are so small yet nutrient-packed, microgreens are a great way to start introducing more greens into your diet (this includes picky eaters! We speak from experience!).

Microgreens come in a variety of tastes and textures. Take our best-selling microgreens for example:
Each one of these takes a different amount of days to grow, with the quickest being just 7 days!
Health Benefits of Microgreens
Microgreens are concentrated in nutrients. While each variety has a slight difference in nutrient content, all microgreens are a rich source of vitamins, antioxidants and minerals. This helps reduce the risks of:
Heart disease: Microgreens are high in antioxidants– including polyphenols, which are linked to reducing the risk of heart disease.  
Alzheimer's disease: Antioxidants such as polyphenols, which microgreens are rich in, also help to reduce the risk of Alzheimer's disease
Diabetes: Did you know that certain types of stress can prevent sugar from properly entering our cells? Antioxidant-rich foods can help lower this, enhancing cellular sugar uptake by 25-44%  instead.
Certain types of cancers: Microgreens, fruits and vegetables which are high in the antioxidant polyphenol can help reduce the risk of various cancer types.
Frequently Asked Questions