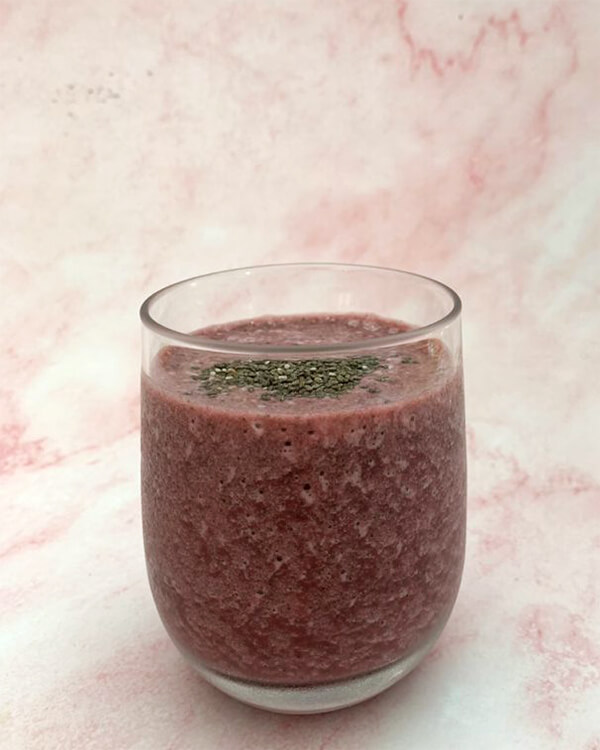 Lettuce in a drink? Yes you heard it correctly!
Lettuces are so versatile there's really so many different ways to enjoy it. For a quick dose of vitamins to start the day, we recommend this red butterhead lettuce and kale smoothie. It's also a great way to consume salad greens if you happen to have too many salads recently or have salad leftovers in your fridge. Time to level up in your kitchen today!
Ingredients
1

cup

red salanova butterhead lettuce

1

cup

frozen bananas

1

cup

steamed beetroot

1

cup

kale

3/4

cup

milk

1/2

cup

water

1

cup

ice

1

tsp

chia seeds
Instructions
In a mixer, blend the bananas, beetroot, kale, lettuce, milk and water.

Add in the ice and continue to blend until smooth.

Pour a teaspoon of chia seeds to give it extra vitamins and a nice crunch.